Pixelpart
Pixelpart 1.2 Released - New Emitter System & Seamless Effects
---
Version 1.2 of Pixelpart is now available!
Changelog:
Introduction of sub-emitters allowing complex effect chains
New export option: Seamless (creates effects that tile seamlessly, e.g. in a tilemap)
New post-processing effects: Outline & Alpha threshold
New palette presets for particle colors (folder palettes/)
Forces can now have unlimited area of effect
New effect examples
Some minor UI updates
New Emitter System: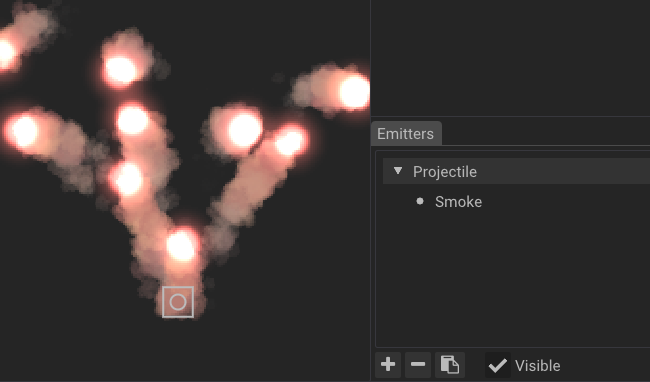 Notice that Smoke is a sub-emitter of Projectile!
Seamless Option: